Having set your sights on that particular international destination, you're eager to book your flight to the country that's been on your wish list for a long time. Even seasoned globetrotters can find international travel stressful. However, it can seem overwhelming for a first-timer. In addition to all the per-preparation, you have to apply for a passport and visas and figure out where you will stay and how you will get from A to B. Upon arrival in a new country, you are faced with the challenges of learning the time zone, the best luggage, the currency, the language and much more. And don't even get us started on the surprises that are sure to come your way. Here we discuss some tips before traveling abroad for the first time.
Also Check: Best Rainproof Jackets For Men And Women
Nevertheless, the beauty of traveling is that you don't have to know everything; it's a process of learning. You can grow and learn on your first international trip, and you'll gain confidence for your next one if you know some basic tips for covering the most important elements.
Making preparations for international travel ahead of time is the key to a smooth trip. Prepare yourself for your first international trip with these international travel tips.
1. Decide Where You Want to Go
Maybe you've dreamed about seeing elephants in Thailand or seeing koalas in Australia for a long time. There might not be an exact destination, but you are certain that you need to go. As a first-time international traveler, you may find it difficult to choose which destination to visit on your first trip abroad since there are so many amazing places you can visit now that you have a passport. You can ask yourself questions such as Would you like to stay close to home or travel far away, do you speak another language, would you like to make new friends, how adventurous are you etc. to help you decide the best destination for you. Browse more than 470 package tours from around the world now.
2. Review Your Documents
You need to make sure certain documents are in order before booking flights. A valid passport is essential for international travel. Additionally, you'll want to ensure you have enough visa stamp pages in your passport. While most countries require only a quarter page of stamps, others may require half a page or more.
Once you've obtained your passport, you should check your visa requirements. Tourist visas will be available to US passports and visa holders upon arrival in many countries. Australia or Vietnam, on the other hand, requires you to apply in advance and often charge a fee. Be sure to check your final destination's visa requirements and take care of all necessary paperwork.
3. Keep Your Booking Window as Long as Possible
When booking international travel, it's best to book at least a month ahead of time. When you know when you wish to travel, start looking for flights as soon as possible. You can use apps to track flight deals for the destinations you are interested in. You can maximize your flight by taking advantage of mileage loyalty programs and travel rewards cards.
4. Before Booking, Compare Travel, and Lodging Options
For most international trips, you'll have to fly there, but there are other options such as buses and trains that can get you around your destination. You can usually get around by metro and bus in most international destinations – I know it can be intimidating the first day but with the help of their representatives, you are able to navigate – and you save a lot of money over cabs. Rome 2 Rio is a useful tool for figuring out which mode of transport will let you get from point A to point B the quickest and cheapest.
Before booking your accommodations, consider your options. If you're looking to connect with other travelers or locals, don't forget to research hostels, guesthouses, and Airbnbs while you're away – these will provide you with the opportunity to meet other travelers. The number of boutique hostels is rising, and they are often equipped with much nicer amenities than most budget hotels.
5. Identify the Essentials You may not have Considered
No matter what kind of traveler you are, there are some essentials that you should bring with you no matter where you go. A digital luggage scale is an essential item for any traveler. When you use this scale, you can monitor how much weight you have in your luggage. When you shop your essentials be sure to go for compact and mini ones like there are trolley bag sets of 3 under 5,000 available in the market to save your money as well.
Also, make sure you get a universal power adapter. Your devices will always stay charged with it. Lastly, make sure you have a sturdy pair of walking shoes. Many of your sightseeing activities will require you to walk. If you get caught in a downpour, you can still walk in a pair of all-terrain walking sandals or trek shoes.
6. Be Prepared for Your Flight
Now that travel day has arrived, your luggage has arrived at the airport. There is a standard two-bag allowance for international flights. Make sure you know how many pieces of luggage you are allowed to bring with you by contacting your airline, choose the best company trolley bag to make your travel easy. Additionally, make sure you check the weather at your destination before you leave.
Also check: best tripod under 500
Ensure you have access to your passport and other important travel documents while on the go. You should always pack liquids and creams that weigh more than three ounces in your checked luggage. If you are taking any medicines, pack some warm clothes for the flight, a travel pillow, and a water bottle to fill once you reach the airport terminal.
If you don't receive your luggage at your destination, pack a toothbrush and a change of clothes in your carry-on bag.
7. Ensure Your Travels
Although it seems like a no-brainer, you'd be surprised at how many people don't think about travel insurance when planning their trip itinerary. You should have it if you don't already have it, as it will save you a lot of money and provide you with peace of mind in the long run in case of lost luggage or canceled flights.
8. Inform Your Credit Card Company
You've finally reached your destination and have begun making purchases. When you're just getting started, your card is declined and you don't know why. It turns out this may have been done to protect you from fraud. Credit card companies are very cautious about foreign transactions.
Their goal is to ensure that nothing funny is happening with your account. It's possible that your issuer could suspend your account if they don't know that you're suddenly making foreign transactions. You should let your credit card company know before you leave on your tour.
A simple phone call beforehand will save you a lot of hassle on the road and allow you to make the purchases you need to make. Also, when making transactions, it's advisable to use a Forex Card to avoid high exchange rates. It is always a good idea to carry small amounts of cash with you, and to keep copies of your credit cards (as well as your passport or ID) on hand.
9. Be Punctual
Your international flight should depart at least three hours prior to your arrival at the airport. Some people scoff at this, but the truth is that you can never have too much time, especially if you're heading home. When you travel internationally, you will have to go through customs and immigration, as well as the normal security procedures. The process takes time. If you wait in a long line, you risk missing your flight. Take advantage of the early lines and enjoy some free WiFi, a snack, and a chance to relax.
10. Maintain a Healthy Lifestyle
You should clean and treat any bug bites or scratches you get while traveling – especially if you're traveling internationally. Even the smallest wounds in the flesh can cause discomfort and health problems if neglected. In international travel, most health and travel insurers will not cover the cost of medical bills. Though your insurance may reimburse you in the future, you will be responsible for any hospital bills incurred.
It's better to be safe than sorry, so make sure you are aware of your surroundings, choose a safe hotel, and deal with locals appropriately. Remember that your international trip will be a first for you and that it will be a wonderful experience.
Ninja creator and follower of the mantra 'Work, Save, Travel, Repeat', I love to travel, experience places, and bring back tales that will last a lifetime. Born and raised in Ahmadabad, I like to visit cliched tourist spots, but choose to explore places that are undiscovered. My preference has always been for the majestic mountains in the debate with the beaches!
Other Small but Important Points:
You will be miserable if you cannot carry your luggage up a flight of stairs without assistance, always use the scratch-proof trolley bag. This is something I have done myself. Your bag should be as light as possible.
An iron, a hairdryer, and a straightener. When you can't fit all three at home, leave one behind.
Also check: travel hair-straigtner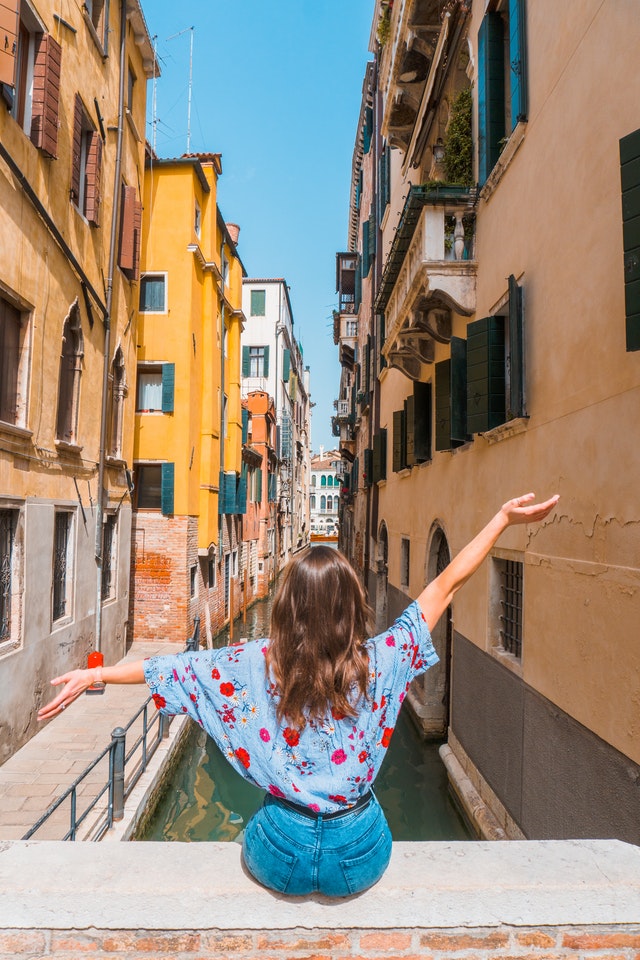 You can access the map whenever you need it by downloading a copy of the area you'll be visiting. To do this, download the Google Maps app and use its offline maps feature. Make sure you have your hotel reservations made in advance.
Weather reports are available online. Daytime temperatures may reach 90 degrees and nighttime temperatures may fall to 50 degrees. You will regret not having long pants and a sweater. Don't forget to bring a light rain jacket even if there's only a 10% chance of rain.
FAQ
How should I prepare for a foreign trip?
Before you travel internationally, here are some things you should know
Maintain an up-to-date passport and visa.
Health and travel advisories can be found online.
The State Department requires you to register your trip.
Make sure your wallet is stocked with acceptable payment methods.
Insure your travels.
Don't overpack.
What are some things you must not do when you travel abroad?
Don't dress inappropriately.
Do not do anything that is considered unhealthy or unsanitary.
Drinking alcohol should be avoided.
Culture should never be disrespected.
Use respectful sign language at all times.
When travelling, what should be avoided?
Luggage lost.
A scammer takes advantage of you.
Money management is not good enough.
Poor decision-making.
Culture is not being embraced.
Not letting go.
What are some common travel problems?
Transportation that is delayed, canceled, or unreliable.
Items you can't live without that you forgot about.
Exchange of currencies.
Finding food and water when and where you need them.
Understanding the local emergency protocol.
The weight limit for luggage.
What is the main reason for going abroad?
Developing a career
 
Graduates with international experience and education are increasingly valued by employers in a globalised, well-connected world. Learning a new language, experiencing another culture, and overcoming the challenges of living abroad are all advantages of studying abroad.

What tourists should not do?
When travelling, here are some things you should avoid.
Keep your English up to date.
Not having a backup plan.
Don't pay attention to local customs.
Don't stray from the Guidebook.
Everywhere you want to go.
You should only order what you know.
Keep no cash on hand.
What is the process of travelling internationally?
Unless your trip is to a country that does not require a passport, you will need one in order to board an international flight and arrive in the country. There will be no acceptance of passport cards as identification when traveling internationally. You may need to obtain a passport at least six months before you arrive in some countries.